Retired? Getting Close?
What Will You Retire To?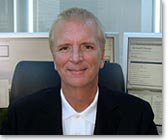 Ken Evoy
Founder of SiteSell.com
Hi, my name is Ken Evoy. I founded SiteSell.com back in 1997, at a time after I thought I had "retired" for good shortly after 1991 (when my second daughter was born).
Well, it turns out that we never retire for good... not until we expire for good!
Some of us need a challenge, something to keep us excited about life. Too many still need money. Many need both. Me? I'm just a curious guy who "got interested in the Net" after I "retired."
And that's how SiteSell was born, a company that impacts lives in so many positive ways. Retirement should be about "retiring" to whatever it is that you want to do.
How Can Solo Build It! (SBI!) Help You Achieve The Retirement You Want?
Solo Build It! (SBI!) enables you to achieve the retirement you want by building an e-business. Don't let that word "e-business" ("web-based business" or "online business") intimidate you. No need to be a techie. It's better if you're not.
"E-business" means that you generate income online. The best way to do that is by building a website that attracts free, interested visitors who find you by searching for the topics you write about on your site. You convert those visitors into income.
Why is it better not to be a techie? Qualities like common sense, maturity, and experience stand you in better stead. SBI! can't teach you those, but it can lead you through everything else. Oh yes, and "non-techs" arrive without any bad habits!
SBI! is absolutely perfect for you, the 50+er who wants to retire to activity (ex., travel), to freedom, to intellectual challenge... and to sufficient income to get everything you want from "retirement."
Thousands of 50+ers use and love SBI!. I will introduce you to many of them right here. You will, I think, be amazed by them... because they are just like you.
Income Plus: Lessons From The Wise
Income Plus:
Life-Long Learning
Sue Spires
You will find "Income Plus" notes scattered here and there on this page. Hover over each photo of a 50+er Solo Build It! member ("SBIer") for a brief, experience-based, personal memo.
A while ago, I was struck by the comments of SBIers in the 50+ers area of the SBI! Forums. We asked for their permission to share them here.
What struck me? Yes, income is important, of course. But what most impressed me was how important the intangibles are for 50+ers. Don't get me wrong...
Most start an SBI! site to build an e-business that generates revenue. And they do...
Most folks on this page have "Top 1%" sites. Most receive 1,000+ visitors per day. A few receive less, but even the lowest-traffic site (by a 91 year old!) gets much more free Search Engine traffic than most non-SBI! sites or blogs.
High traffic turns into real income. As I said, though, even the most successful (financially) have strong non-monetary intangibles on their minds.
For 50+ers, it's clearly more than just the money. Watch for the "Income Plus" notes... Each will tell you something special.
SBI! Spreads Among 50+ers Largely By Word-Of-Mouth
Income Plus:
Community
Jack Feka
Friends show SBI! to friends. Word spreads increasingly through word-of-mouth. They explain how...
the best part is that you get to have the "retirement" you want by sharing what you know and love.
you achieve that through a website that attracts people with an interest in your niche.
you convert those visitors into fans who generate income by clicking on ads, by buying products, or who otherwise "monetize" through any of 15 methods for you to consider.
Income Plus:
Dragged Kicking
Vicki Funes
They show their friends the step-by-step video instructions (the "Action Guide," also available in written and mobile formats), all the tools, and their own results (in the form of traffic stats and bank deposits).
They tell them about our Guarantee. You cannot lose if you try SBI!. SBI! owners ("SBIers") know us so well that they often tell their friends, who don't know us, that they will guarantee our Guarantee!
Only truly great products get this kind of word of mouth. (If you don't use a Mac computer, think of friends who do own one and who tell you how much they love their computers. SBIers are like that.)
We See 50+ers Start and Grow and Retire With SBI! Every Day
Income Plus:
Beyond My Hopes
Don Bell
Many 50+ers often start with minimal computer skills (just enough to find our site, order and receive our "getting started" e-mail).
They advance patiently and methodically to build satisfying e-businesses.
Before they know it, they know way more than their children (even the grandchildren!) about building profitable websites.
I love it when a grandfather reports in the Forums that his 24 year old granddaughter asks him to show her how to make money online.
SBI! is...
All about you starting and building a long-lasting, profitable small business online.
The only all-in-1 step-by-step system of process-and-tools that truly delivers on its promise.
Something that works no matter how little you know about computers or the Internet right now.
Click on the video (on the right) to see a 50+er transform from "trapped suit to retired cowgirl." Beware of the blood-curdling, high-decibel "scream of the trapped," a symbol of how so many feel. There is a way out.
More SBI! Videos from Retirees at YouTube.
One Key SBI! Link & Supplemental Reading
This SBI! Video Tour is "must-viewing." It takes only 30 minutes to see the what-when-why-how of how SBIers succeed. Many have called it "the most important 30 minutes" of their lives.
Other important links...
The Importance Of BAM!
Income Plus:
Welcome to the 2000s
Susan Koranki
I know what you can accomplish with SBI! because I've seen it happen thousands of times.
And I know that 50+ers do especially well with SBI! because they bring "BAM" (Brain - Attitude - Motivation) to the table. They bring it in spades. In 3 words...
50+ers Are BAMmers!
"Brain" = knowledge about anything (everyone knows something about something)
"Attitude" = positive, optimistic, can-do
"Motivation" = willing to work for one's goals.
(Beware! Anyone selling anything that does not require "work" is a charlatan.)
BAM tends to come with maturity. 50+ers have grown a tree of knowledge with branches of knowledge about many subjects.
Maturity brings a patient, reasoned and positive attitude.
Income Plus:
91 And In Touch
Peggy Hanson
And the "new life" that starts at 50 brings the motivation and energy to make "the rest" into "the best," free of bosses and other roadblocks that may have held one back.
Many younger people want everything to happen yesterday. Worse, many of them seem to have a sense of entitlement, expecting good things to just kind of happen if they merely "show up."
It can take a decade or two of "real world seasoning" (ex., the realities of responsibilities, bad bosses, endless cubicle life) before one is truly ready to grab SBI! with BAM, firm in a determined decision to own your business, own your life.
Solo Build It! and 50+ers... Made For Each Other
Without BAM, you won't succeed with SBI!. Heck, you won't succeed at anything substantively life-changing. If it is worth having, it takes time, work, positive energy and persistence.
50+ers bring BAM... in spades. They are "BAMmers."
Income Plus:
No "E"diot.
Sue Cooper-Dolan
And yet, before purchasing SBI!, many 50+ers did not, at first, believe it was possible for anyone to earn substantial money online.
If they did accept that possibility, they thought that they were simply too "Web-dumb" to do it.
These were the most common responses to a "pre-purchase survey" we ran in the forums. Most 50+ers who ultimately purchased SBI! did not believe in it, or themselves, at first.
And yet, they would remember us. They'd keep coming back, often after a failed blog or Yahoo! store or eBay effort. Some would even explain painfully expensive "Get Rich Quick" frauds.
If you have any notion that it can't be done or that you can't do it or that this is some sort of scheme, please put those out of your head and evaluate SBI! on its merits.
Evaluate the proof of success.
Evaluate the input from all the 50+ers on this page.
And then do what they did. Start SBI!, fully protected by the Money-Back, "Confidence of Success" Guarantee.
Start SBI! Today And Retire To Your Future!
Try SBI! and see for yourself. Using SBI! is the best way to experience its power and depth... at no risk.
You'll soon have a site that attracts warm, willing-to-buy visitors...
Your visitors. And then... Your customers.
You have a future (freedom) to gain, a past (knowledge) to convert into income, and the Guarantee means you have nothing to lose.
Malcolm Forbes (1919-1990) once said...
"Venture nothing, and life is less than it should be."
"Venture" usually implies that risk is involved, but not with SBI!...
How To Be 100% Sure Of SBI! At No Risk
As good as it is, SBI! is not for everyone. No product can be, of course.
The real question is, "Is it for you?"
Here is the fastest, most objective, surest way to know...
Purchase and then decide.

Take advantage of our Money-Back, "Confidence of Success" Guarantee. Use it to convert your purchase into a "no risk take-it-home-for-a-test-drive" trial.
Give SBI! a good try. Let your experience with SBI! speak for itself. After all is said and done, only your experience counts.
Try SBI!. Chances are, it will change your life, as it did for many 50+ers before you.
If SBI! is not for you, just cancel and refund (no reason needed, as the Guarantee says).
Total risk = $0.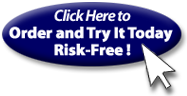 Here's to a retirement that you really can live.
All the best,



Founder, SiteSell.com